Outdoor recreation props up economy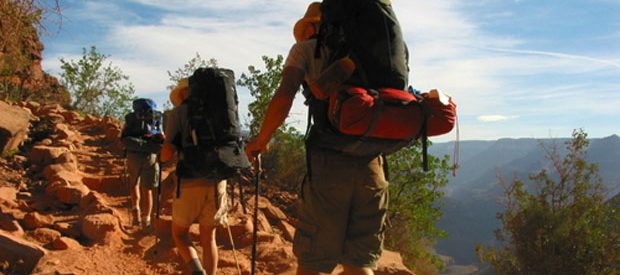 Payson Roundup
By Pete Aleshire
May 6, 2011
Outdoor recreation in Arizona produces an estimated 87,000 jobs directly and another 100,000 jobs indirectly and remains especially important in northern Gila County.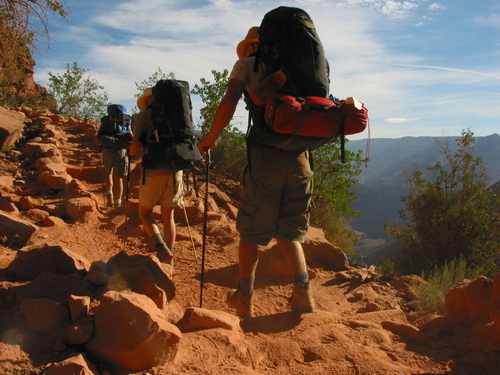 Arizona hikers, campers, mountain bikers, fishermen, hunters, birders, wildlife watchers, boaters and others shell out $5.3 billion annually and account for 12 percent of the state's retail spending, according to a study by two Arizona State University economists funded by the Access Fund, a climbing advocacy organization.
"Outdoor recreation is critical to Arizona's hospitality and tourism economy," said Diane Brossart, president of the public interest organization. "Our elected leaders must understand that Arizona's recreation areas do more than fuel healthy lifestyles —they fuel our economy. Cutting our investment in state and national lands puts the brakes on any economic recovery here in Arizona."
The study comes in the wake of deep cuts in the budget for the Arizona's 28 state parks, which could cause widespread closures of parks later this year. The parks on the endangered list include Tonto Natural Bridge State Park, which generates an estimated $26 million in economic activity in Rim Country.
Tourism has become the pillar of the Rim Country's struggling economy, especially in the past two years with the collapse of the construction industry. Out-of-town visitors generate much of the sales tax revenue that supports Payson's budget, since the town has a minimal property tax rate.
Payson has struggled to fill its hotel rooms in the past year, with the spring and summer festivals and special events propping up local tourism. The town has this year shifted to an emphasis on outdoor, family-oriented recreation as its major tourist draw.
The area includes three major fishing streams, many campgrounds, hundreds of miles of hiking and biking trails and a modest supply of relatively low-cost accommodations.
The recent study pointed out that mounting cuts in state funding for parks and federal funding for recreation projects could undercut the state's frail recovery and inflict painful wounds on rural communities.
The study noted that 38 percent of outdoor recreation trips in Arizona involve an overnight stay at either campgrounds or local hotels.
"When someone takes their family or friends to a national park or recreation area in Arizona, they stay at local hotels, eat at local restaurants and spend money with local gas stations and retailers — to say nothing of the money they spend with tourism and outfitting businesses," said Will Cob, who heads the Northern Arizona Climbers Coalition.
Places like the Granite Dells just outside of Payson remain popular with climbers ramping up their skills through bouldering and many cliff faces in the area attract climbers regularly.
The most recent study adds weight to previous surveys and estimates that have underscored Rim Country's stake in outdoor recreation.
A 2006 survey by the Arizona Game and Fish Department found that 1.3 million Arizonans regularly engage in wildlife watching activities that involve 5.3 million nights spent away from home. In addition, 422,000 residents and visitors go fishing for a total of 4.2 million days annually and 159,000 go hunting for a total of 1.5 million days annually.
That study found people usually spend $60 to $70 a day on these activities and go out eight to 10 days a year.
A 2001 study concluded that spending by hunters and fishermen supports 769 jobs in Gila County, a high percentage in a rural county with only about 20,000 jobs total.
That 2001 report provided county-by-county breakdowns, unlike the most recent estimate.
Gila County hosts 75,000 hunter days which injects $5.2 million annually into the county plus 413,000 angler days, which interjects $34 million into the economy, according to that earlier Game and Fish report conducted by researchers from Northern Arizona University.
The more recent study suggests that more than eight times as many people set out to view wildlife, with a proportionately much larger impact on the local economy.
By Pete Aleshire