Hunters stress their importance at Capitol breakfast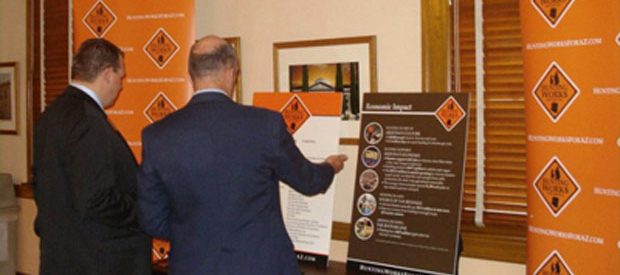 KTAR Radio
By Jim Cross
Mar. 18th, 2011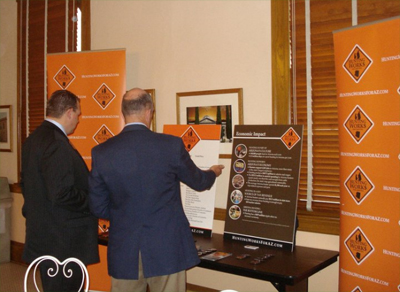 PHOENIX — An Arizona hunting group served up breakfast to lawmakers at the Capitol this week to call attention to the role of hunting in the state's economy.
The spring turkey hunt kicks off next month. Elk and deer seasons are in the fall.
Tom Britt with "Hunting Works for Northern Arizona" said hunting is big business.
"It's about $211.5 million a year and, if you figure the ripple effect, probably about $429 million a year."
Hunting is especially important to rural communities, Britt said.
"Page, Payson, Fredonia are greatly dependent on that seasonal influx of hunters and the goods and services that they purchase, everything from vehicle repairs, tires, the usual supplies such as food."
Most hunting revenue comes from Arizona residents, Britt said, partially because of the quota on big-game hunting for non-residents.
by Jim Cross/KTAR